Welcome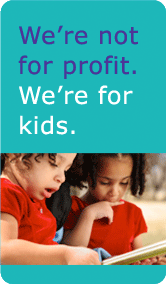 Jenkintown Day Nursery provides a safe, enriching environment for children ages 2 to 5 years old. Our children receive an outstanding start to their education in small, nurturing classes, which combine learning and play. JDN's teachers promote independence, self-esteem, positive attitudes and readiness skills, preparing children for success.
Because we care about the needs of the child and the family, we welcome parents and invite them to participate in a variety of programs.
Over the years, parents who remember their own experiences at JDN have returned, entrusting their children to be nurtured by our capable, loving teachers.
Filling a Need for a Diverse Population
JDN has a richly diverse population and is the oldest non-profit childcare center in Montgomery County, just outside Philadelphia.
Fees are on a sliding scale based on family size and income. We provide a nutritious breakfast, lunch and afternoon snack for our children every day.
We have been named the "Best Non-Profit" by the Eastern Montgomery County Chamber of Commerce and have repeatedly been selected "Best Daycare" in the Montgomery Newspapers Readers' Choice Awards.
Family Resources
news!
Keeping it Lively
At JDN Harvest Bowl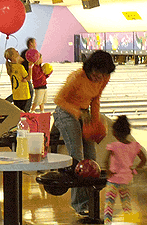 People were in motion all evening at Jenkintown Day Nursery's Harvest Bowl fundraiser, sending their bowling balls down the lane, celebrating strikes, checking out the wide array of raffle baskets, and choosing from among the many refreshments at hand.
(Read more)